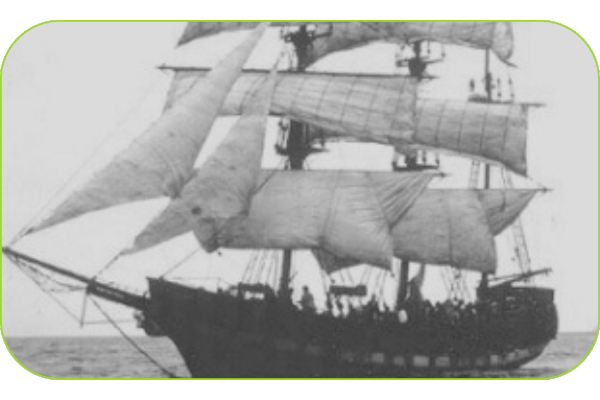 From England to the US
Thomas Sherwood (age 48), his wife, Alice Seabrook (age 47), and their children, Hanna Sherwood, Rose Sherwood, Thomas Sherwood, and Rebecca Sherwood, bravely set sail to America on the ship Francis on April 21, 1634, along with approximately 76 others. They sailed from Ipswich, Suffolk, England, a popular seaport and departure point for many, making the journey to the new world.
Thomas and his family arrived in Boston, MA in June 1634. They first settled near Wethersfield, CT. During this time, he and Alice had four more children, Jane, Thomasine, Margaret, and Sarah, before his beloved wife died.
After Alice's death, Thomas married Mary Fitch. Together, they stayed until Thomas' death in 1655. Thomas and Mary had six children, Mary, Stephen, Ruth, Matthew, Isaac, and Abigail. The couple sold the Wethersfield property and moved to settle permanently in the region of Fairfield, CT with their large family.
Thomas Sherwood is considered the first settler of New England, Fairfield, CT. He is our first generation in the new world, now known as the US.